Mindtime Management System
You want to monitor and manage your Online Backup customers, and you want to do it in the best possible way. Mindtime Backup understands what you need and has developed a unique monitoring system for it's partners: the Mindtime Management System - MMS
The reason Mindtime Backup has developed it's own monitoring system is that the Management System has to be 'state-of-the-art'. No standard solution offers what we want for our partners, having evaluated their needs. As a service provider you want to manage and monitor your customers in an optimized way. Now, with our Mindtime Management System, this is possible!
Mindtime Management Systems
Especially for partners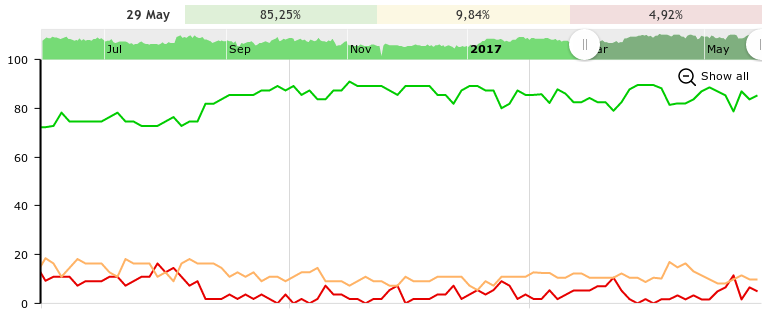 Here you can see the status of your backups
The MMS gives you a complete overview of accounts, account data, backup jobs, statistics and settings. By managing your customers through the MMS you can optimize your customer backup management. Whether we are talking about ten or one thousand customers, or if that client has one or twenty servers, with MMS you are always in control. In addition to your customers' user information, you have direct access to available downloads, prices, backup servers' status, and you can even contact our Mindtime Backup technical support directly through the MMS.
You can also create new customers (users), upgrade accounts, make administrative changes and so on. Perfect monitoring is in reach. Optimize your customer backup management!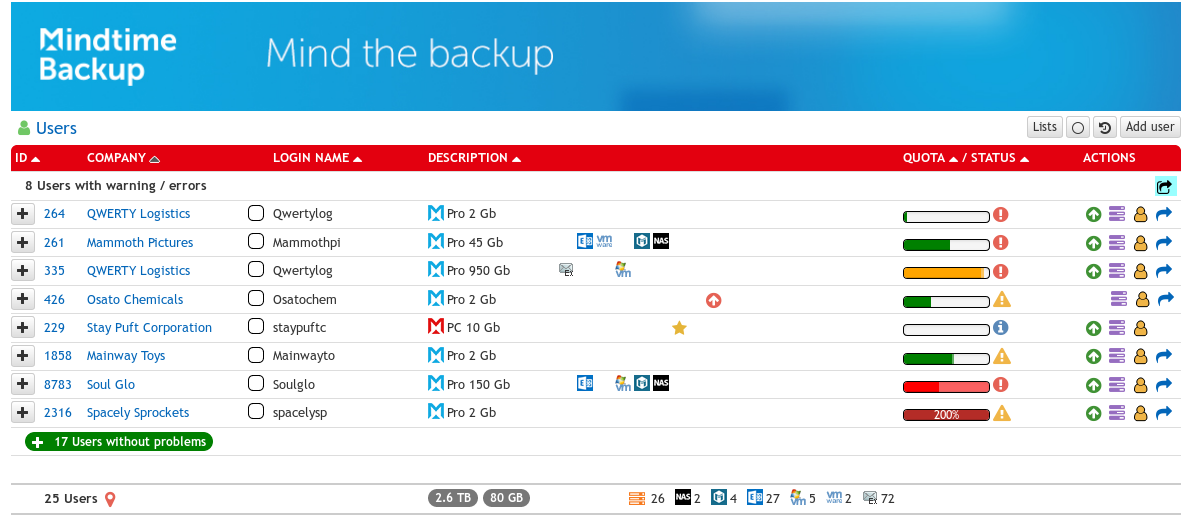 An overview of your customers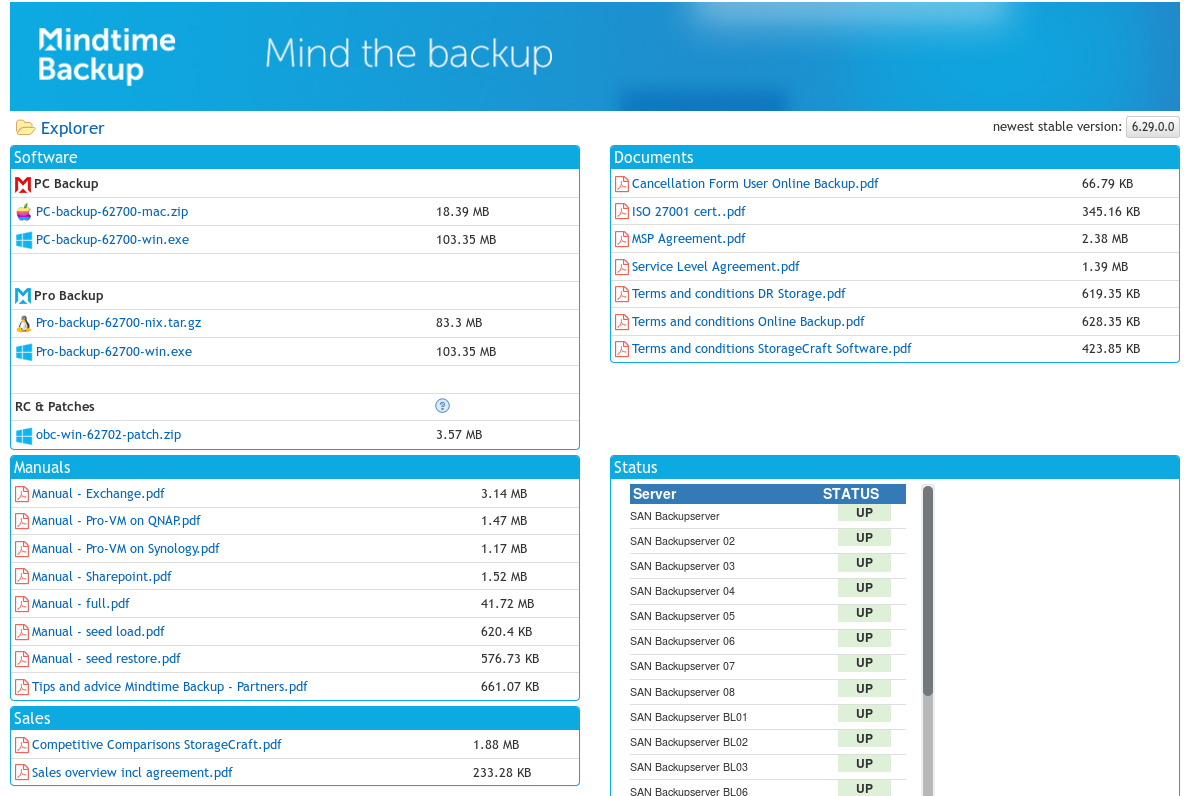 Relevant downloads for you as partner
Have a virtual look at the system
Test it for free!
The best thing is that you can test everything as non-partner, even if you don't have customers yet.
As a candidate partner, you can test our MMS together with the Online Backup software. Experience for yourself how much convenience it can offer you. Start your trial at Mindtime Backup now. It is free!